Geoff's Bands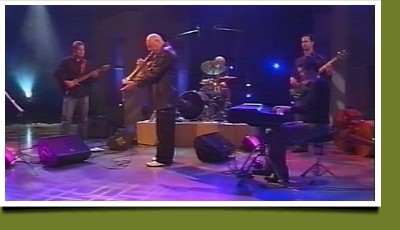 V.S.O.P.
V.S.O.P. Evolution Orchestra
Jazz Quartet
V.S.O.P. - Very Special Old Pale
Best described as a group of New Zealand's finest session players that do live gigs. The repertoire has a wide range of textures, sounds, rhythms and styles. Vocal sounds are dynamic, cool and blue; players that love to blow over grooves that range from Latin, Funk, Newfusion and Swing. The sounds may get heavier or lighter depending on the nature of the occasion. V.S.O.P. is used to the big gig, with headline performances at Church Road, Queenstown International Jazz Fest, Wellington International Jazz Fest, and Manly Jazz fest.

There are 2 current CD's available. Leader (horns and vocal) Geoff Culverwell. Keyboards man, Peter Blake, has similar international experience and has his own music production company. You can hear his work everyday on TV i.e. the "Homes" show Theme, Kim Hill's "Face Off", The Lion Man etc. Peter has his own internationally released CD out on the "White Cloud" label. Peter is dynamic no matter what groove he's playing and is also in demand for big live tours.

Bassman, Caleb Robinson: Double Bass and six string electric, is much sought after for his variety of styles, enthusiasm and solid playing. Drums, Darren "dazzler" Mathierson a founder member of Trinityroots, toured with the Barrymore show, and plays everything from Reggae to Swing. A SERIOUS talent.



VSOP Evolution Orchestra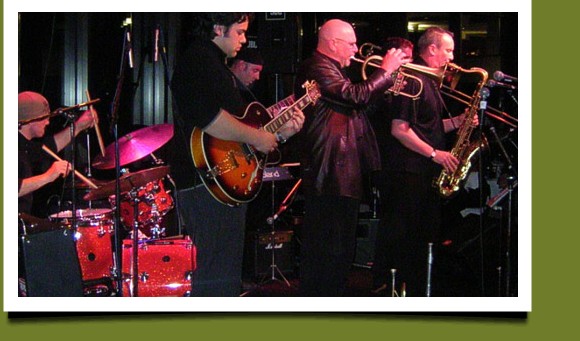 "VSOP Evolution Orchestra" - This is a seven piece jazz/eurofusion band that has become legendary - a concept that until last year was just a dream. After thrilling audiences (standing ovations and encore) at the Wellington and Queenstown festivals this year, it's a reality. The fresh mix of rhythms and styles: funk, street, drum, bass, afro-cuban, latin, blues in a show format really works and undoes the image that jazz is all the same. Wait to be entertained and "expect the unexpected" CD Evolution.


Jazz Quartet
The Geoff Culverwell jazz quartet is immaculate, creative, acoustic international Jazz. This guitar, double bass and drums combo has just recorded its second CD "Yin and Yang" and played as a headline act at the Christchurch international jazz fest April 2005. Geoff (horns, vocal, flute).

All of these groups and repertoire may be mixed and matched and even broken down into smaller outfits if different styles of gigs are required in one location over a period of time. This cuts expense and gives incredible variety. International and local acts may be sourced and added to the mix too. Also available is a large outdoor/indoor venue near Wellington.


PHONE: 021 446 374