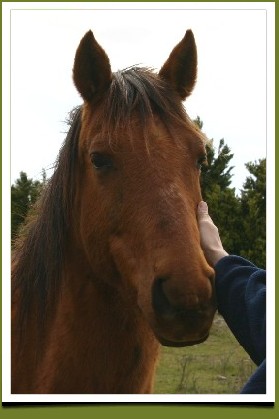 Diagnostics
Preferred by national dressage and 3DE event champions, national level show jump champions, leading race horse trainers, young export stock vendors, PC champs teams and international destination horse treks.

These are amongst many who are now using ERMT (Equine Remedial Muscle Therapy) to maintain top efficiency and soundness. ERMT is available nationwide and is administered by international trainer, rider, clinician and therapist, Geoff Culverwell. Geoff is constantly in touch with many other international practitioners on a regular basis, consulting, assisting and gathering any available new information and research data.

Group discounts, soundness and suitability assessments, saddle assessments, lectures in horse physio-care and prep, coaching in dressage and jumping preparation (private and group), racehorse and jockey re-education in balancing the galloper etc.

Please select a topic from the list below:



---
Symptoms List
Hard to shoe or difficult to handle
Hard to saddle and bridle
Bridle lame or slightly lame when ridden
Head shy
Stumbling
Hind leg giving out
Back dipping when mounted
Tense attitude
Inattentive
Forging
Clipping toes on the road at trot
Head reefing or diving
Stiff and inflexible flatwork
Throws head up in transitions
Napping or won't turn on one rein
Bucking
Toes pointing in or out unusually
Tail on one side
Unsteady head carriage
Kicks out at rider's leg aids
Stumbling in the float
Reluctant to flex at the poll
Saddle troubles
Difficult lameness to find
Refuses canter strike or disunites in front or behind
Tilting head, grinding teeth
Becomes difficult to ride in a round outline
Quality of flat work diminishes
Head flicking
Four beat canter
Sound on one diagonal but not the other
Reluctant canter strike off
Pulling back falling in float.

All of these symptoms have their own causes, treatments and therapeutic recovery exercises. They have been successfully treated using ERMT to the relief of the owner, not to mention pain relief and the wellbeing of the horse. There are many problems often put down to a poor mental disposition; in many cases temperament has changed dramatically following treatment. Cases of intermittent lameness with no specific diagnosis have also been successfully treated. Every horse needs three good natural paces, only then can schooling for individual disciplines start from a solid base.

CONTACT FOR ASSESSMENT


---
DRESSAGE
Unsteady or uneven bridle contact and head carriage, choppy flat paces, poor lengthened strides, not breathing correctly, kicking out at leg aids, one sided, difficulty in producing a round outline, raising the back, or flexing at the poll.
Unduly sweating or puffing, front end stumbling, hind legs giving out occasionally, poor or tense lateral work, throws head up in transitions, generally flat or dull, lacks straightness and reach in front and engagement behind, goes wide behind when lengthening and collecting or falls in or out, head tilting, unable to work long round and low, constantly stiff after work, uncharacteristic tension in all work.
Ears back, tail swishing and hollow backed during transitions up and down.
Head flick, has poor self carriage, falling in on corners, runs into canter, etc.
CONTACT FOR ASSESSMENT
---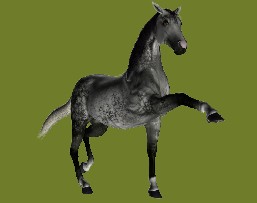 Visual Observations

Below are some visual diagnostic observations of very common problems that can be made without touching the horse.

Horses exhibiting these symptoms are unnecessarily working in pain. Generally the causes can be successfully treated.

For over ten years in New Zealand and Australia equinePHYSIOcare has been eliminating pain, enhancing movement and gymnastic ability and has assisted in the build-up of many champions.

A horse in pain is a dangerous ride. It is therefore prudent to take on board the above information as part of your personal survival kit if you are the rider. For jumping and galloping horses it's a must. All these symptoms are listed and researched by Geoff Culverwell of equinePHYSIOcare and there are many more, not to mention how they are treated.

QUICK WAYS TO IDENTIFY PHYSICAL PROBLEMS IN THE HORSE

The contents of a lecture demo given at the Macedon Ranges Dressage Club, dressage with stars and horse rush expo Australia were observed at a distance.

STANCE

What are the feet saying?
How are the head and neck placed?
What top line do we have?
What frame do we have?
Is there a "guarding" stance?
Are both sides basically even?
DEMINA
Is the horse interested in life?
What does its coat tell us?
Is there an inappropriate attitude prevailing?
What does the horse smell like?
Droppings are...
Urine is...
Does the horse appear sleepy / upset / itchy / stamping etc?

OBSERVED WHEN BEING RIDDEN (subtle)

Tail swish when mounted
On two tracks
Throwing head up into transitions
Leading front leg and head moving up and down together in canter (Usually minimal pole flexion goes with this.)
Slightly one-sided and resists aids on one side more than the other
Throwing head around when asked for lateral movements
Behind the vertical with flat crest (Shows that the horse is circumventing the use of its abdominal region.)
Behind the vertical with the crest forward but flat under the hands (Shows that the horse is circumventing the raising of the withers /costal cartilage and will be blocking. Correct spinal flexion that would otherwise facilitate the engagement of the hindquarters.)
Working in an incorrect frame for the work required
Unwilling four beat canter
Head tossing
Unsteady or uncomfortable looking contact on the bit or bridle lame
Trot small in front / hollow outline
Head twisting / jolting slightly when front feet touch the ground in canter (Usually goes with horse on two tracks), best seen standing in front.

OBSERVATION (not so subtle and not training problems)

Unusual behaviour i.e. biting, lifting back when girthed up
Running off or sagging up saddle when mounted
Bucking into transitions
Stumbling or appearing clumsy
A back leg giving way in walk or trot
Consistent disuniting in canter, minimal extension /collection
Trouble with the canter strike-off on a particular lead
Unusually breaking during medium trot
Reefing and pulling the reins out of the rider's hands
Throwing head up in downward transitions
The horse would rather canter than trot
Falling in but resists corrective aids
Falling out at the shoulder when turning one way or the other.
(Usually goes with difficulty in half pass on that rein.)

CONTACT FOR ASSESSMENT


---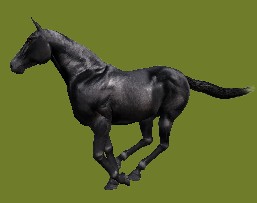 RACE HORSES
Race horses: Expires early, hangs or twists on the bit, throws head around, won't run straight, bolts, canters on one lead only, running with head carriage too low and over-bent or head too high, or broken necked, head on one side, jogging sideways gnashing teeth, head tilting, short strides, wheezing, slow eating and acid reflux, muscle waste occurring, striking hind fetlocks, prefers to canter rather than trot, becomes tense, stops and backs up, hollow outline, won't run straight, won't work in an outline, swings quarters to one side only, bad feet,
swollen tendons, hard to shoe, over-reaching etc.

CONTACT FOR ASSESSMENT


---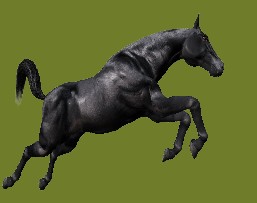 JUMPERS
Jumpers: Flatwork slightly uneven but works out as the horse warms up, uncharacteristic rushing and standing off fences, jumping off of one back leg, begins to stop or becomes inconsistent, starts taking rails or jumping dangerously, leg changes before takeoff, propping, cat leaping, twisting, jumping to one side, head carriage always too high, unadjustable stride, disunites in collection, dangles front legs when jumping, choppy strides, falls in or out round corners, flattens over fences, won't land on designated canter lead, drags off rails with hind legs, does not look at the bottom of the fence before jumping.

CONTACT FOR ASSESSMENT



PHONE:021 446 374