Clinics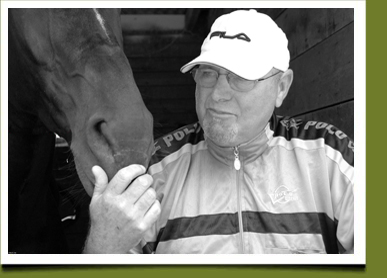 Flexion Clinic

Jumping Preparation

XC Jumping Preparation

Equine Remedial Muscle Therapies

Holiday Makeover

Coaching Sessions

Calendar of Upcoming Events



Lecture demonstration is popular with riding clubs, pony clubs and all interested groups. This covers everything from prep breaking in to common schooling problems. Looking at things from my point of view as a therapist and trainer - this includes jumping prep list, dressage preparation and looking at physical problems that minimise movement. Also enhancement work in hand to promote flexibility and balance.

The "equinePHYSIOcare" method and scientific schooling approach taught in these clinics has been researched and successfully tried time and time again over the last 8 years with many horses in all kinds of work. The secret is to treat the horse's physical impediments before, and while changes in body shape, balance and athletic improvement are taking place. Clinics are now available nationwide at various times throughout the year in New Zealand and in Australia (see testimonials). A clinic and treatments will be available in Queenstown, 31st August - 3rd September.



Flexion Clinic
Many champion riders are acknowledging the benefits of my flexion clinic and remedial muscle therapy program as the basis for all present and future work. It is a part of training that seems sadly to be missing, causing all kinds of problems in the soundness and general way going. This work should be established before any upper level dressage or jumping begins. It is very useful for a warm-up and down too - an absolute must for people remaking /retraining or educating green horses.

Started as a follow-up package to my remedial muscle work, "flexion clinic" has become a major "fix it tool" and schooling component in all coaching sessions, to help riders overcome head and neck tension; resistance and evasion in their preparation on the flat. This is a basic starting point for all flat work preparation and is a focal point with most top level coaches looking to make a serious improvement for their students; Stephen Peters and Frankie Sloohtaak are a couple of these.

This work at some stage has to be tackled; its principles mastered and any physical problems in the horse treated out if possible with remedial muscle therapy.

In transitions and all basic flexion work, lateral & vertical, the back and entire top line needs to engage without resistance from the lower neck and chest muscles.

This lower muscle chain can often act as a resisting force when there is a guarding stance against back pain, poor saddle fit, stiffness and injury etc. The horse will lock this area and this will minimise movement and create tension.

Gradually through (gadget free) flexion schooling, the horse can let go and reach down with its head and a relaxed extended neck.

Muscles must be free to extend and contract. This is how oxygen is replenished. If muscles are constantly in spasm, holding the body to resist pain or coping with poor balance, there will eventually be diminished function, acute soreness and complete loss of use. At this stage there will be compensation as other muscle groups begin the stand in for the damaged ones. This is usually the start of atrophy and a dysfunctional anatomy that will harm the horse inside and out. Waking up these wasted muscles again is the work of a knowledgeable therapist. Teaching them to go correctly is the work of a knowledgeable trainer. Both can be done in my clinics.

I endeavour to school, incurring the least structural stress. This builds muscle and makes very strong, flexible and balanced horses that become tough and sound through this work.

Common symptoms:


Head always coming up in transitions.
Poor jump style, rushing, stopping, constantly on wrong canter lead or disunites under collection.
Breaking in walk and lengthened strides and many other signs of tension.
Jogging and nervous, can't keep weight on, bucking, ears back when ridden, disuniting in canter, stopped jumping, etc.


More established and rounder (on the bit) horses will resist in a more subtle way with the entire picture being ruined by a head nod, poor canter on one rein, less flexion on one side, fussy with the contact, unsteady head carriage, poor front end reach etc - all mostly treatable in 95% of cases with flexion schooling.

Many top grade horses have had great results, spending more time on this area of preparation; calmer, seamless transitions, better response with less resistance in lateral work and more control and reliability in the jumping arena with better approach, jump shape over fences, generally quicker off the ground, and in many cases has fixed annoying impediments that spoil show hunter rounds too.

Generally horses well schooled in this way stay sounder, injuries reset faster, tissue recovers faster, healthier inside and have more energy and strength - all coming from a body that's not working against itself.

No matter what the chosen discipline is or how established the horse is or is not,
riders need:


a method of preparation that is easy to learn and is compatible with all classical training.
a method of rectification of gait impediments that will improve transitions and self carriage
a method of rectification of jump technique, shape in the air, approach etc. (stops rushing, pulling etc.)
a method that's kind to the horse that will end up with the gift of neutral balance and self carriage.
a method administered in a gradual way, taking into consideration the horse's physical ability to cope.
a method that suits, benefits and improves all horses no matter what state they are in or what job they are doing.


Other common symptoms that can be fixed

• tension, jogging, high head carriage and running off in dressage tests
• in the high end dressage horse hollowness and tension in collection,
• blowing up in piaffe
• 4 beat canter
• problems with half pass
• bridle lameness
• no medium trot
• re-setting head/crest that's too high or too low
• stumbling front end
• loosing back end
• stiff shoulders
• chronic falling in /out
• girthy
• poor paces, lack of extension
• unsteady head carriage
• lack of bend
• poor transitions
• inconsistent jumping
• accident prone XC rounds



Jumping Preparation
The thrust of these lessons concentrate on the balance and outline of the horse on approach, over and after the jumps. When this is correct it will promote clean athletic jumping, ongoing soundness and can increase of scope mobility and overall strength.



Preparation For XC Jumping
Complete method of XC jump riding and prep from the ground work to on-the-job instruction, galloping, course walking, mental prep etc.



Equine Remedial Muscle Therapies
Above all, the competition horse needs to be sound. If your horse bucks, hates the saddle, stumbles a lot, has difficult high head carriage or unstable head carriage, feels uneven, has difficulty with one or the other canter leads, is difficult in dressage, won't go straight, disunites or runs off at the canter, has stopped jumping constantly etc... NOW may be the opportunity to consult the experts and get to the bottom of the trouble and get it fixed in a quiet, methodical and logical way. You can learn to maintain your own horse too. Help your horse be the best it can be. Join other local and national winning riders, race horse owners and enhance your horses' soundness and consistency. Train and treat at home to win (same for race horses too)- our place or yours, group or individual.



Holiday Makeover
equinePHYSIOcare & Wellington Sport Horses Ltd.

Clinics: Holiday makeover for horse and rider. Chance to address performance issues before the start of next season.

Learn schooling methods to enhance your results and performance on the flat and jumping SJ course, building and tips in hand ground work and prep for dressage, treatment for ongoing lameness, muscle wastage, saddle, behavioural and gait problems, prep for selling, breaking in and early education horse inspection and purchase evaluation, special instructors' sessions - best results come from experienced, consistent and informed coaches that are well performed at least at the levels they are coaching.



Attention All Horse Enthusiasts
International trainer and equine therapist Geoff Culverwell specialises in the diagnosis, treatment and recovery of soft tissue lameness and gait impediments i.e. four beat canter, bridle lame, poor topline, resistant way of going, bucking, on two tracks, disuniting, stopped jumping etc (see equinePHYSIOcare diagnostic sheet).

Visiting Palmerston North weekly, Queenstown and Christchurch every two months, Melbourne, Australia every 4 months and New Plymouth every three months.

As well as treatment and saddle fitting, coaching sessions are also available. Coaching sessions can be used with equinePHYSIOcare to iron out gait impediments, poor jump technique and in many cases clear the path to new advanced work i.e. changes, extension, collection, flexion and gallop work. Graduated methods of training for movement and gymnastic enhancement.

Specialist work for dressage horses, medium advanced jump training techniques for all disciplines and grades. This includes solving problems of horses that have been stopping or have become unreliable because of underlying physical pain or muscle injury. Difficult horses welcome.

Also available for Riding or Pony Club seminars on "equinePHYSIOcare", SJ & XC course design (Geoff is a NZEF listed designer). Group or individual sessions dressage, SJ and XC available.

Geoff trained in Europe, Australia and USA, currently competes at medium level dressage and 1.15mt SJ on the 6yr old 17hh Masarlis (Anamour) and novice dressage on 5yr old 17.3hh Volarchi (Voltaire 2). He was a multiple SJ circuit winner on 5 different horses and formerly rode Adv.HT and was in a NZ training squad. He was involved with the New Zealand prep of WEG contenders. He trained and supervised the preparation of 8 different horses (over 3 grades) for the last 3DE champs, all of which finished very sound on their dressage score - four were placed in the top three plus two winners (two horses were over 19 yrs of age).

Film bites of various aspects of his work may be seen on CTV, the Horse Show New Zealand and Horse Rush TV Australia. A formal DVD is in the making. Article can be seen in the NZEF Bulletin June 06.

Booking for schooling, training or breaking in, enquiries to Geoff or Helen.




Contact Geoff or Helen Culverwell
Phone: 06 374 3332
Mobile: 021 446 374